Whipper - in Hotel (Oakham)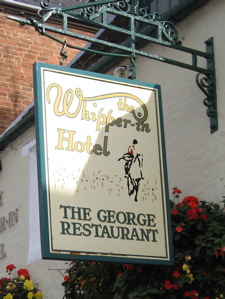 The Whipper-in is a hotel in the town centre of Oakham, the delightful little county town of Rutland.
It is situated in the Market Place, just off the High Street, and close to Oakham Castle.
The building dates back to the 17th century, and was formerly a coaching inn named the George.
Many visitors ask about the significance of the name Whipper - in. Locals don't. It's a term used in foxhunting, and refers to keeping the hounds together in the early stages of a hunt.