Charnwood Museum (Loughborough)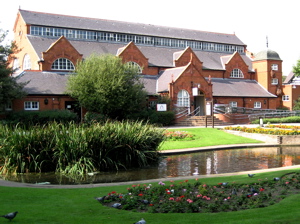 Charnwood Museum was opened in the late 20th century with a collection of artefacts representing the history of Loughborough and the Borough of Charnwood.
It is situated in the pretty Queens Park.
The building was originally an indoor swimming pool, which closed with the opening of the nearby Leisure Centre in 1975. It was then home, as Queens Hall, of regular flea markets before the museum was established.