St. Michaels Church (Stamford)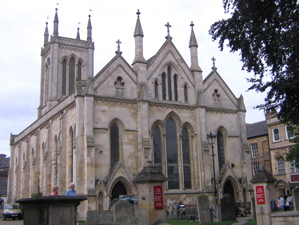 St. Michael's Church is situated in the High Street of the outstanding English town of Stamford in Lincolnshire.
It was originally one of Stamford's mediaeval churches, but demolished and rebuilt in 1832 in the Early English style.
Having become redundant, the interior of St. Michael's was gutted in 1982 and the building now contains shops and offices.
Part of the churchyard is now an attractive seating area, much used for the eating of sandwiches.