Somerfield (Oakham)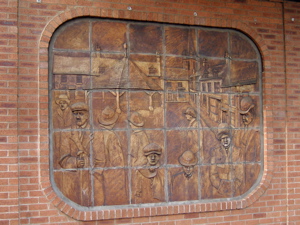 Somerfield was a supermarket in Oakham, the county town of Rutland.
Situated in the High Street of this delightful little town, it unfortunately succumbed to the usual commercial pressures and closed in 2006.
On the corner of High Street and New Street is an interesting sculpture cut into the brick, which was commissioned by the company and carried out by the artist N. Minshall in 1984.
It is a recognisable depiction of Oakham Market Place, but an earlier date.
The commission does the Somerfield company great credit.