Rutland County Museum (Oakham)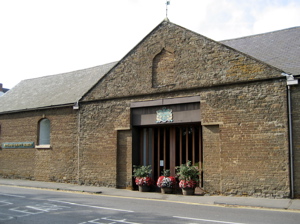 The Rutland County Museum is situated in Oakham, the county town of the tiny county of Rutland.
It has a fine collection of exhibits about the county and its two towns, Oakham and Uppingham.
In the museum and in the outside courtyard are many agricultural artefacts, reflecting the rural nature of this delightful county.
There are displays relating to Rutland's history, dating back to the time when it was owned by Edward the Confessor's queen, and including the period in the 20th century when it was part of Leicestershire.
Recently refurbished, the museum also contains the Tourist Information Centre.
The building was originally a training centre for the Rutland fencibles, a crack cavalry outfit in the early 19th century, at the time of the Napoleonic Wars.