Church Gate (Lutterworth)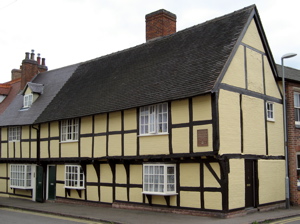 Church Gate is a picturesque street in the Leicestershire market town of Lutterworth.
The street leads to St. Marys Church, whose Rector in the 14th century was John Wycliffe, the first man to translate the Bible into English.
An attractive timber framed house on the corner was formerly an inn.