Southend Stage and Screen (A Guided Walk in Southend)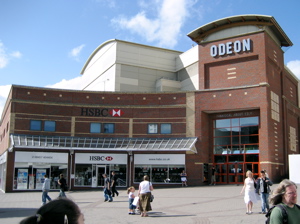 "Southend Stage and Screen" is one of the very popular Guided Walks devised and led by Blue Badge Guide Colin Crosby, of Colin Crosby Heritage Tours.
These walks are an excellent way of picking up some Local History.
On this walk, Colin will look at the sites in Southend town centre of cinemas and theatres.
Colin spent many years managing cinemas and theatres. He was at one time Assistant Manager of the Ritz Southend, and later Deputy General Manager of Rank Cinemas Southend (Odeon, Ritz and retail shop). Later still, he was General Manager of the Classic Twin Cinemas in Westcliff.
Dates, costs and where to meet
A place on 'Southend Stage and Screen' costs £6.00 per person, or £5.00 if paying in advance. The guided walk begins at Victoria Circus, and is running on:
I'm sorry, but there are no plans to run this event at present.
If you would like to book a place on one of these dates, please telephone Colin on (0116) 2611576 or email him at colin@crosbyheritage.co.uk.