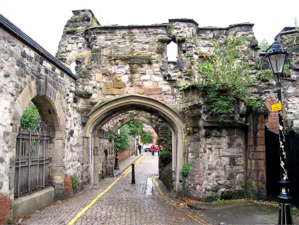 I led a private version of my very popular Ghost Walk "Haunted Leicester" recently.
This time it was for Syston Scouts.
I took them through the lonely streets of Leicester`s half forgotten Old Town, where many ghosts are said to lurk.
And I told them the ghastly story of the terrifying Black Annis, who is said to haunt the Newarke area.
Do get in touch if you would like me to lead this walk for your own group.
Posted by colin on Wednesday 29th July, 2015 at 4:04pm